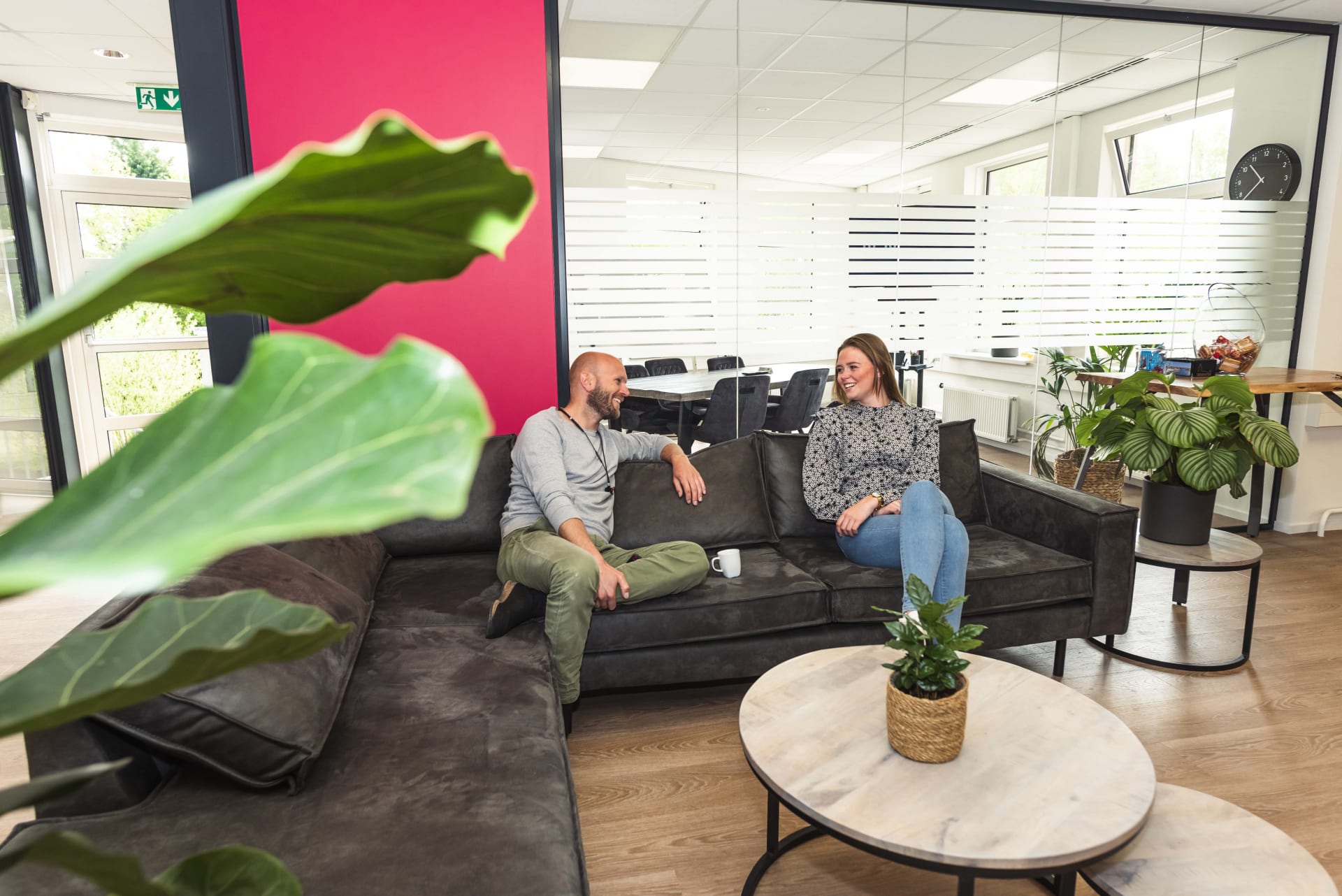 Sales development specialist
Nijkerk

Sales
Job description
Are you a curious and a good listener? Then you are a good match for our Sales development specialist role. This role is not a traditional cold calling role. How? By finding out what the potential customers' IT frustration is and our product can help solve the issue.

Workspace 365
Making an impact is what we do best. How? We do this at our office and with our SaaS solution. With our online workspace, we simplify the work processes of our end users and contribute to a Happy Worklife by reducing IT frustrations and save employees 1 hour a day.We eliminate complexity mainly in government and healthcare in collaboration with our 170 partners worldwide. Maybe something like: we are growing but continue to be flexible and keep things simple. You can have the freedom to shape your role while learning and developing.

Your Role
You will be responsible for setting appointments with potential clients. You are enthusiastic and you know how to get in touch with a prospect. It should be nice if you can think of more creative ways to engage our customers. The goal of the telephone conversations is to find out the pain points and needs of the prospect you are talkign to. What kind of problems are they currently facing? And how can we help? After your initial discovery, you will try to organise a follow-up meeting. During this meeting you give a demo and some market insights. You make sure that the customer gets inspired and is happy to speak to our Account executive and partner to finalise working with us. If the time isn't right for the prospect then your task is to keep in contact sharing some useful information. This also involves some relationship management!

The Team
Great job, nice company, but how about the team? Knowledgeable colleagues from whom you can learn a lot, and of course they would like to learn from you too. We take our work seriously and we work hard to achieve our goals, but we also believe that not everything has to be serious. Every goal we achieve, we celebrate (we are serious about the celebrations🎈) . Also nice, Check✔️

Job requirements
What's in it for you
- Lunch is free at the office 🥪 (so 15 minutes more sleepin the morning 😉)
- Legendary outings such as: boat trips, BBQ, Friday afternoon drinks and parties;
- Keep learning and develop with a budget and monthly Personal Success Meetings;
- Keep fit and healthy🍎: fresh fruit, super healthy shakes and an office bootcamp;
- Flexible working hours and location.


What you need
- At least two years of experience in a commercial role;
- Drive;
- Passion for Sales;
- Interest in technology;
- Full or parttime;
- Experience with conversation techniques (you can adapt easily in a conversation and use good questioning).

What's next?
Excited? Apply now using the application button below. Do you have any questions about the role? Please contact Jamy via email [email protected] or by phone on +31 88 606 7953. See you soon!
or
Apply with Linkedin
unavailable
Is this not your favorite vacancy?
Send us an open application